Weaver's Board Chair Pleasantly Surprised by Innovation
Christine Kemmerling, customer service director for Swagelok, joined the Weaver Board of Directors in 2016. At that time, even though she was aware of Weaver and its services to individuals with intellectual and developmental disabilities, she was unaware of the breadth and depth of its many business divisions. Christine found it a wonderful surprise to learn about the impact the work in those Weaver business divisions was making in the community.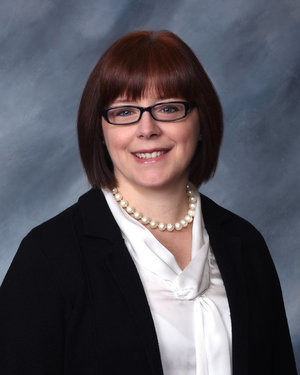 That entrepreneurial approach – a key differentiator
Christine noted how Weaver is different than other vocational service providers because of its entrepreneurial approach. When she was introduced to the board by a friend, it enthralled her to see how the commitment to finding new ways of getting individuals with developmental disabilities employment demonstrated true entrepreneurialism.
Jeff Johnson, executive director for Weaver, is known for his approach to business development. He has led his team to seek innovative ways to create Weaver's business divisions and obtain contracts with local companies – all to create jobs for individuals with disabilities.
"Jeff and his team don't stop looking for new ways to integrate Weaver into the community, and that alone is impressive," Christine said.
In this together
While Weaver collaborates with local businesses every day, it also works with board members to leverage their skills to the fullest. Each board member brings their own unique skillset, and Weaver aims to utilize them in the best possible way to help further its mission.
Participation on the Weaver board is highly appreciated, as it is voluntary. With regular meetings, board members discuss ways to raise awareness about the good work Weaver is doing in the community, such as providing vocational training and employment opportunities to individuals with disabilities.
Christine also admires how Weaver's staff works with each program recipient to find the right pace and opportunity for them to continue along their vocational journey. With a focus on gaining employment in a job in his or her local community, Weaver's programs are designed to give participants the opportunity to advance to increasingly responsible positions as new skills are learned.
New Services for 2020
In response to program recipients' desires for competitive, integrated employment, Weaver's new Employment and Transition Services department will assist those individuals with exploring and obtaining employment based on their interests, preferences and abilities through an individualized, person-centered process to identify and access the services, supports and resources they may need to achieve their desired community employment outcome.