Weaver Celebrates Inclusion Day 2023
The month of March was Developmental Disabilities Awareness Month. We devoted it to creating more inclusion with groups throughout Weaver. Inclusion is "creating a place where everyone feels valued and can contribute." Weaver focused on creating an atmosphere where people with disabilities could celebrate inclusion by wearing orange and participating in activities.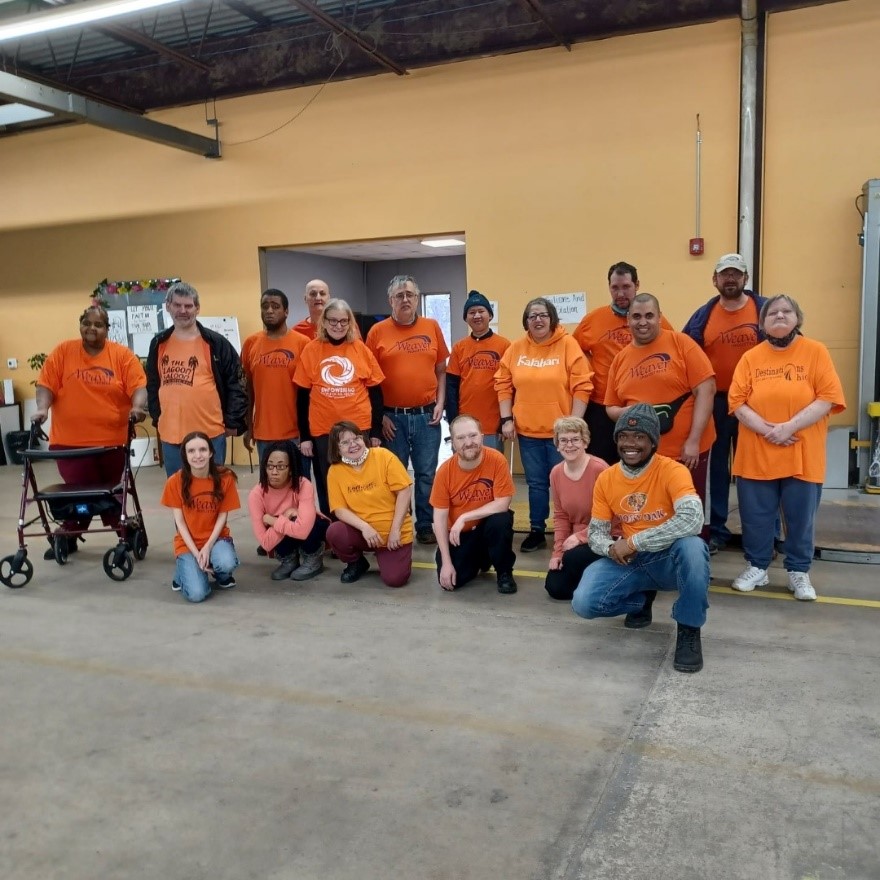 Meet Tommy
Tommy has been working at Weaver for about two years. When Tommy walks into Weaver SecurShred, he radiates positivity. Tommy creates an atmosphere we are happy to have here at Weaver. He gets along with everyone and can converse with anyone in the company. Clients like Tommy bring a smile to everyone's face and make work enjoyable.
We asked Tommy to describe Inclusion Day in one word, and he said, "Everybody." This is a day we all come together each year to be a part of something bigger.
The greatest takeaway from this day was to show people how to treat one another. When speaking with Tommy's supervisor, we learned how much this means to everyone at Weaver.
"The biggest thing we want from inclusion day is spreading that awareness. We want everyone to recognize people with disabilities," the supervisor said. "All people should be treated with kindness and respect."
Does your workplace celebrate inclusion?
Creating awareness can help people with disabilities in the future. Here are some ways you can help bring inclusion to your workplace:
Familiarize yourself: Understanding the different types of common disabilities is one of the first steps. Some of the most common are Autism, Cerebral Palsy, Neural Tube Defects, Down syndrome and others.
Be an advocate: When you can be a positive voice in a crowd, it can help everyone feel more accepted. The Disabilities Advocacy Network is building a movement for civil rights for people with disabilities. We can learn from them by joining the cause.
Spread the word: Lastly, when you share the word about people having disabilities, you are making it more known. This can help companies be more inclusive. So, start by posting about it on websites or social media.
You can do your part by just showing that kindness to everyone. Be that advocate for people with disabilities and smile at them - all of them. Just because they have a disability does not make them less human. They wake up daily, celebrating life's joys, which is why we celebrate them at Weaver. So, let us all live like Tommy and be inclusive to everyone.