Weaver Celebrates World Down Syndrome Day
March 21 is World Down Syndrome Day. It's a time for everyone to share ideas, experiences, and knowledge. We use this day to share our collective understanding of inclusion. World Down Syndrome Day is an occasion to empower others to advocate for people with Down syndrome, along with other disabilities.
But inclusion is much more than including a group of people within your group or organization. It's about emphasizing the value and importance of everyone. At Weaver, understanding and developing an inclusive culture is key.
Together, We Empower and Encourage
Our employees and clients are vital to the organization, which is why we highlight those who stand out. We'd like to introduce you to Chrissy, an essential member of our TruClean division. The Weaver TruClean division provides exceptional cleaning services to companies, such as janitorial services, carpet cleaning and certified floor care.
Chrissy is a Weaver client who delights in "taking care of staff." She said how she looks forward to improving the health of those around her by providing a clean environment. She mops, vacuums, and cleans the restrooms. Her favorite part of her job is burnishing floors with a special floor care machine.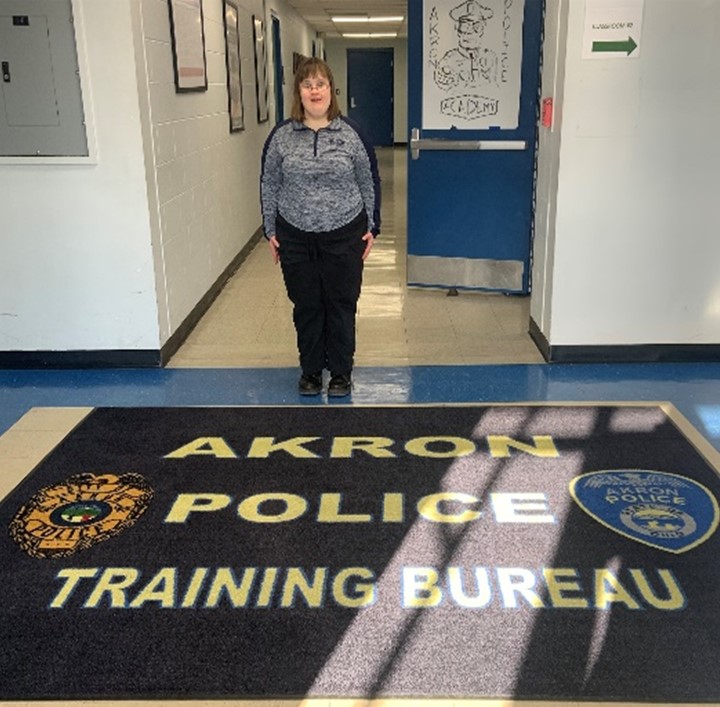 With a smile on her face and great attitude, Chrissy is a joy to have around the Akron Police Department Training Department. She works hard to make the building clean and safe.
Weaver's inclusive environment is demonstrated through clients like Chrissy. They look at work as more than paycheck. It provides a sense of fulfillment and purpose.