How Inclusion Adds Value to the Workplace
Creating a space that accommodates and provides opportunities for those with disabilities fosters a meaningful work experience. At Weaver Industries, we launched a campaign called, "It's More Than a Job." We interviewed some of our incredible clients and employees, asking them questions about what it means to be a part of the Weaver community.
Immediately, we could see that there is value in teamwork and purpose. That is why we strive to create a collaborative environment, where our clients can help and learn from each other. We asked each of our interviewees what they thought about their co-workers. Each one of them spoke on the friendships they built with those around them.
When asked about the best part of her job, Melina, Weaver client, said her friends. She likes the environment and the people. As we strive to provide opportunities for our clients, we like hearing these kinds of comments, as it gives us purpose and meaning in our work, too. This inclusive and supportive atmosphere adds value to the culture here at Weaver – something every workplace strives to create.
Opportunities That Provide Personal Growth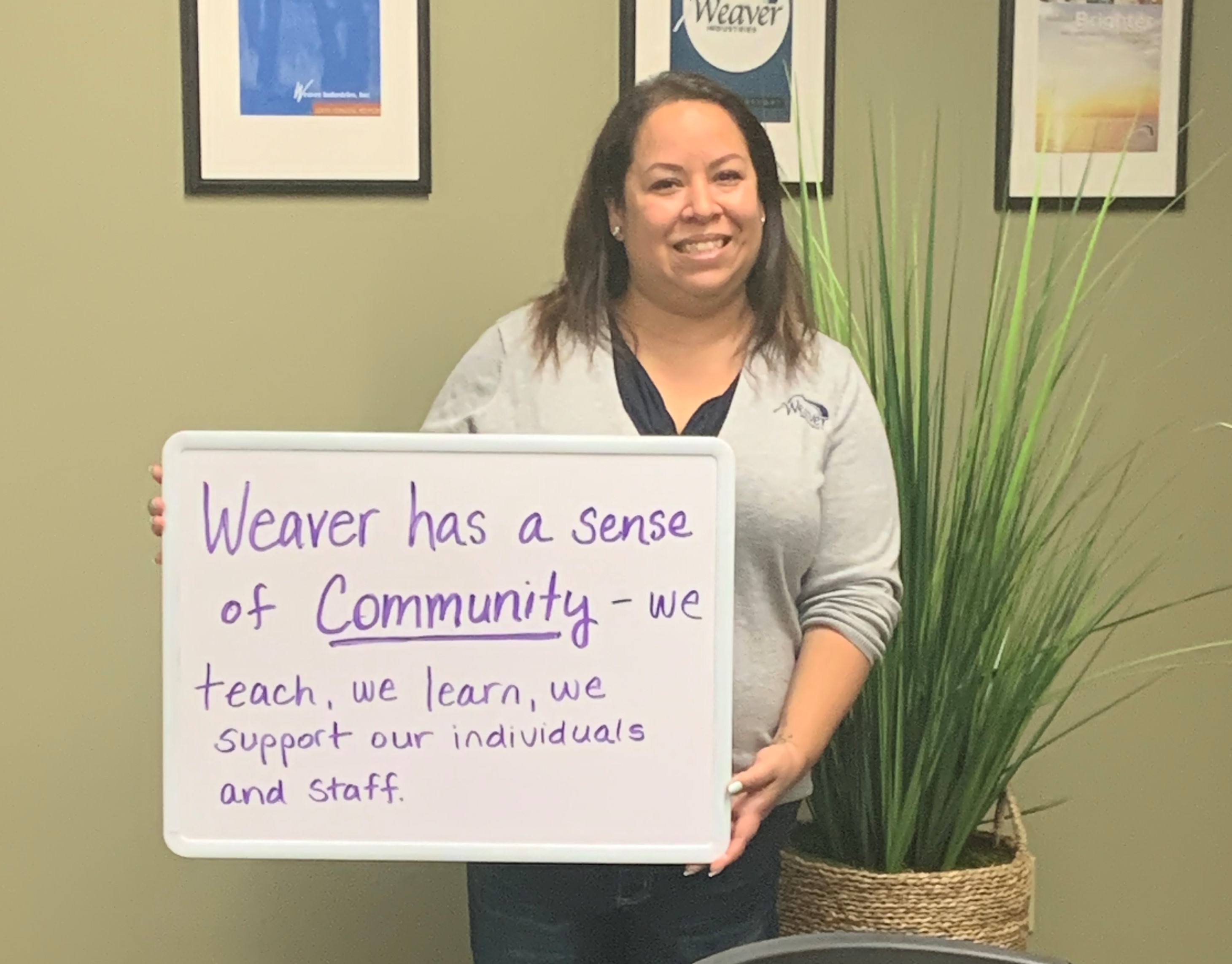 Our inclusive environment creates a strong support system. "These guys [Weaver] have given me an outlet to come work," said Marc, Weaver client. "Also, it's making my life at home a lot easier."
Not only are our clients gaining valuable skills and experience, but they are also learning independence. Marc said," I own my own house. I pay my property taxes, my utilities." At Weaver, we value growth through encouragement. Hearing that our clients are more happy, confident and independent is truly fulfilling.
Benefits of Inclusive Environments
As we know, Covid-19 brought the need for changes to be done quickly. Companies that had disability inclusion programs in place before the pandemic were more likely to adapt faster to the constant changes. This is because they were already accustomed to creative problem solving. Inclusion programs value and understand the humanity of their employees. They also provide the accommodations needed to help them thrive.
It is not just about hiring employees with disabilities. It is about recognizing all employees for their unique strengths and talents. Through inclusion and teamwork, we can provide opportunities for those with disabilities. Disability inclusion within the workplace is about embracing differences and allowing space for everyone to learn and grow.