Since 1987, March has been recognized as Developmental Disabilities Awareness Month. So how did it get started? President Ronald Reagan issued a proclamation urging Americans to encourage people with developmental disabilities by providing them with opportunities to lead productive and fulfilling lives.
It's a Purpose
At Weaver, we understand the impact of encouragement. We aim to maximize the independence and personal fulfillment of individuals with disabilities through community, business and family partnerships. By providing vocational training and employment opportunities, we have seen first-hand the transformation in our clients' lives.
"It's fulfilling to watch our clients become more confident and happier," said Denise Balko, Employment and Transition Services manager. "This is why I come to work every day. It truly is rewarding to see them develop purpose through the encouragement of our direct support professionals."
It's Community
Denise is working on developing the Employment and Transition Services department. The new department is a direct reflection of what we are all about. We aim to maximize the independence of our clients, and this department is helping us to do just that by finding them positions within the community.
"It's more than a job for our clients," Denise said. "It's providing them a sense of community in the outside world by living a life filled with purpose. We have seen our clients become happier as they find purpose in their work, and this department is going to take it to the next level."
It's Enriching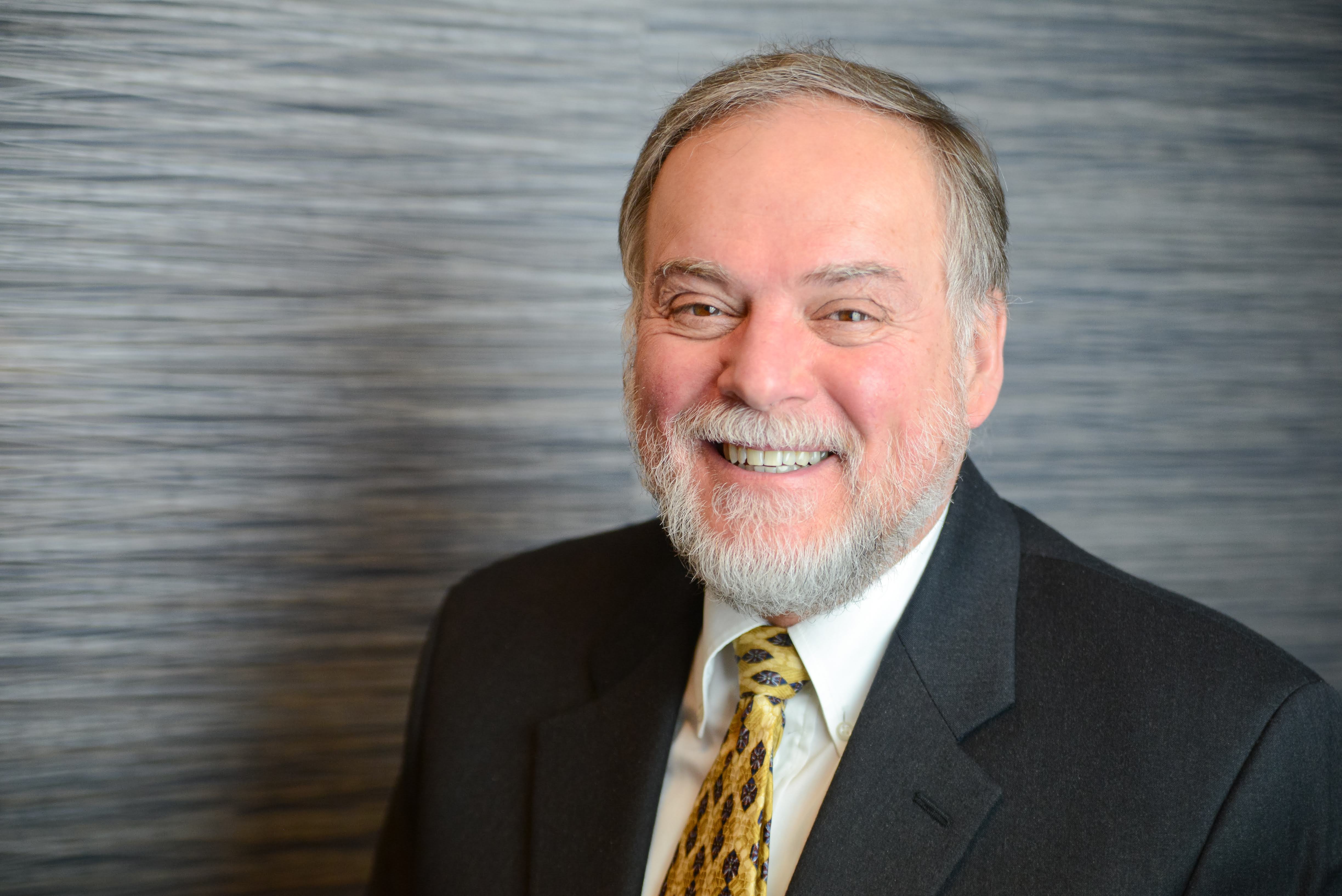 Jack Skinner, general manager of Weaver SecureShred, a division of Weaver Industries, loves his job because he sees how it's enriching the lives of his employees.
Jack had an aunt with developmental disabilities, and he saw at an early age her struggles. Jack tells us how his job is truly rewarding because he sees what it means to these individuals to have gainful employment.
"You can see how the confidence in our clients grows with each passing day," Jack said. "It really gets us (general managers) hooked. We enjoy helping clients develop a sense of accomplishment, and we can see how that impacts other areas in their lives."
He commented on how it's almost bittersweet to see a client get a job out in the community because there is such a connection with that employee. Jack is one of our employees who really believes in the mission, and he sees the impact every day.
"We are truly invested in them," Jack said.
Our direct support professionals provide clients with skills needed to function successfully within the community. All our employees see the value in their jobs, and how it's impacting clients. Developmental Disabilities Awareness Month is a time for us to demonstrate why inclusion means so much.
While our departments directly employ individuals, we have been working to get these clients more integrated within the communities they live in. The Employment and Transition Services department is working to get individuals minimum wage or better jobs with the same benefits as others working at that organization.
We meet with the individuals and work with them to find positions that meet their interests. We then talk to potential employers to see how we can help meet their staffing needs.
"In this current job market, we can provide employers with creative solutions for getting positions filled," Denise said.
Working at Weaver is Truly Rewarding
We went around asking Weaver staff and board members about what they thought and how they felt about their positions, and here's what they had to say: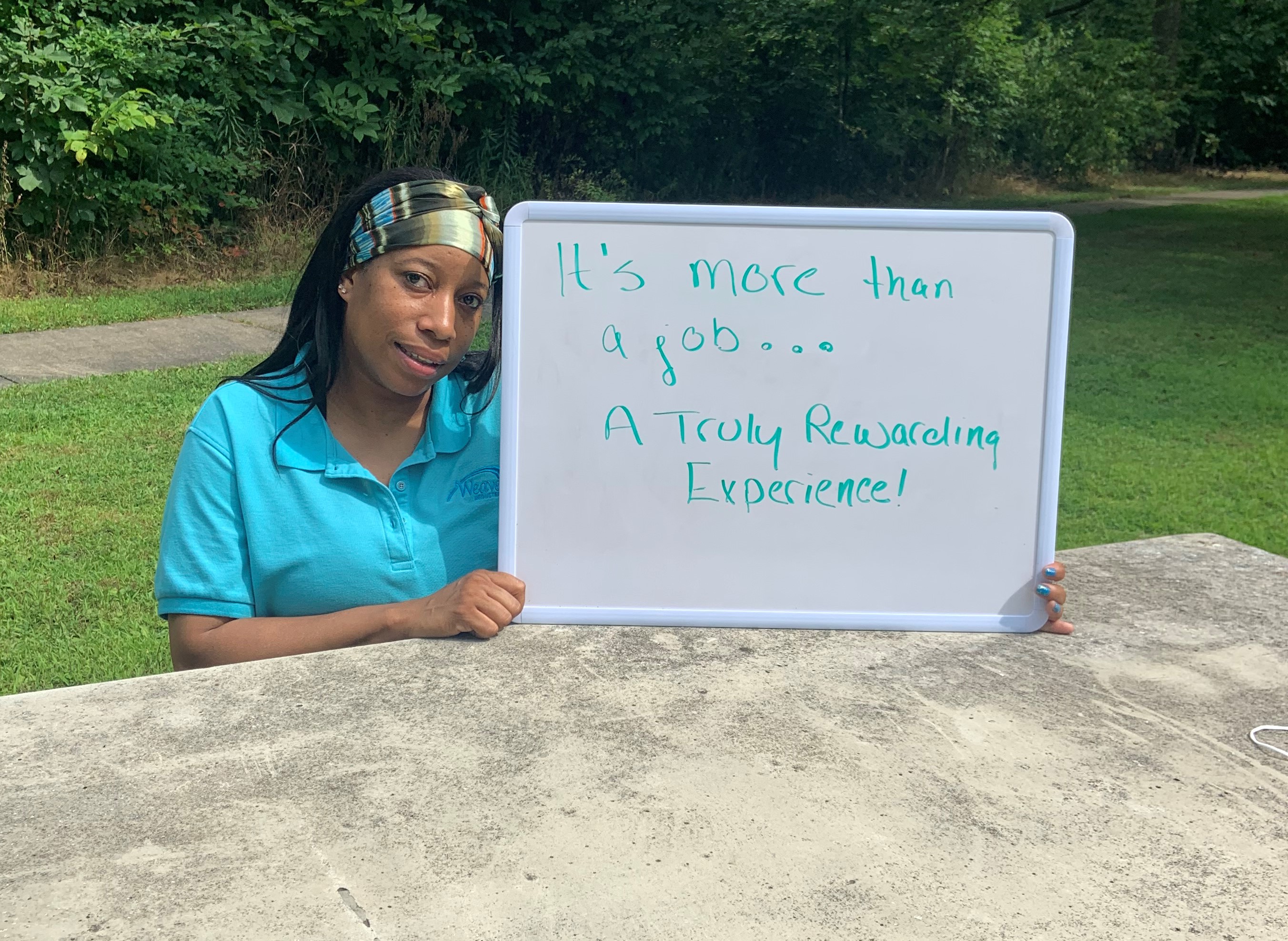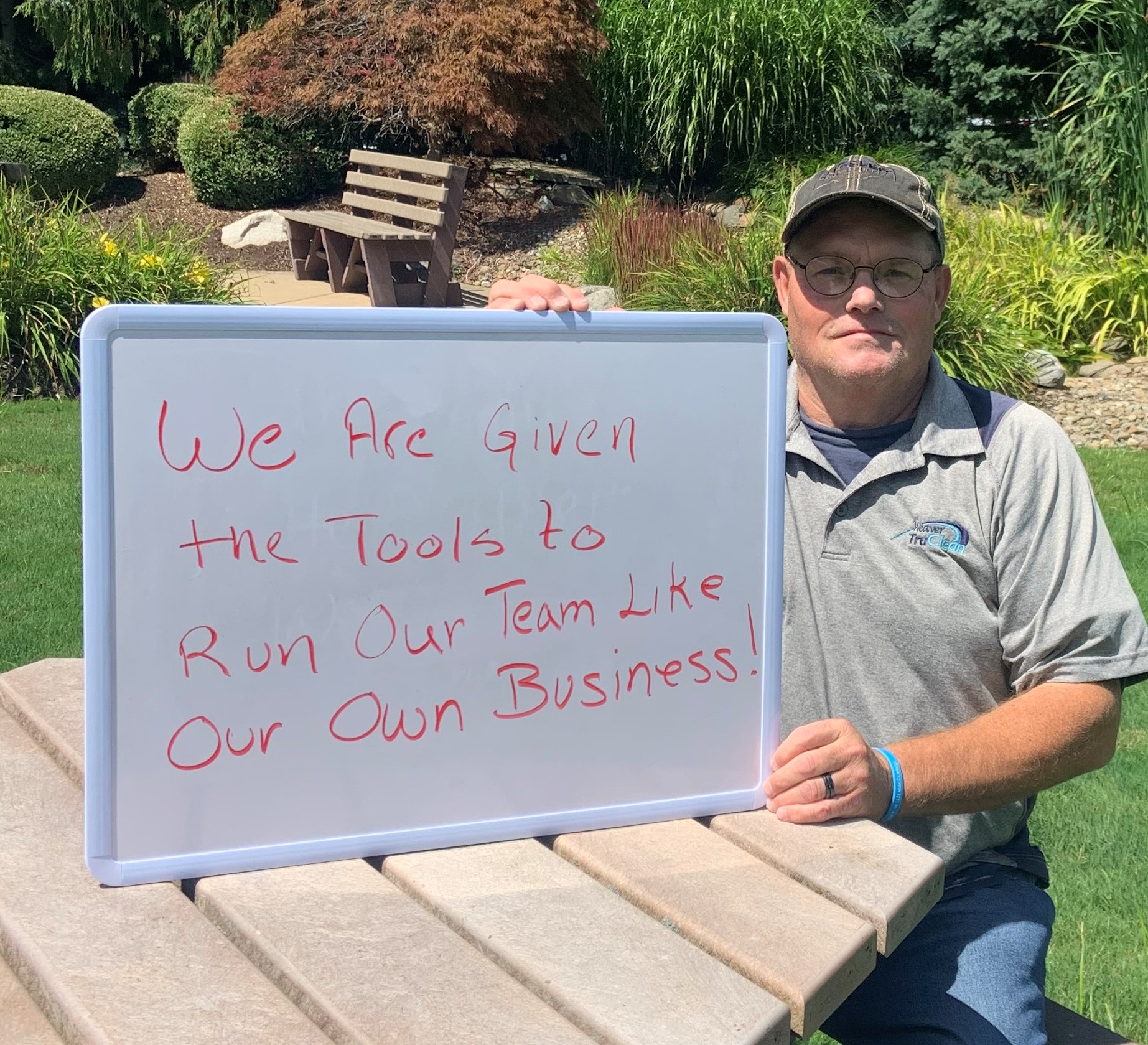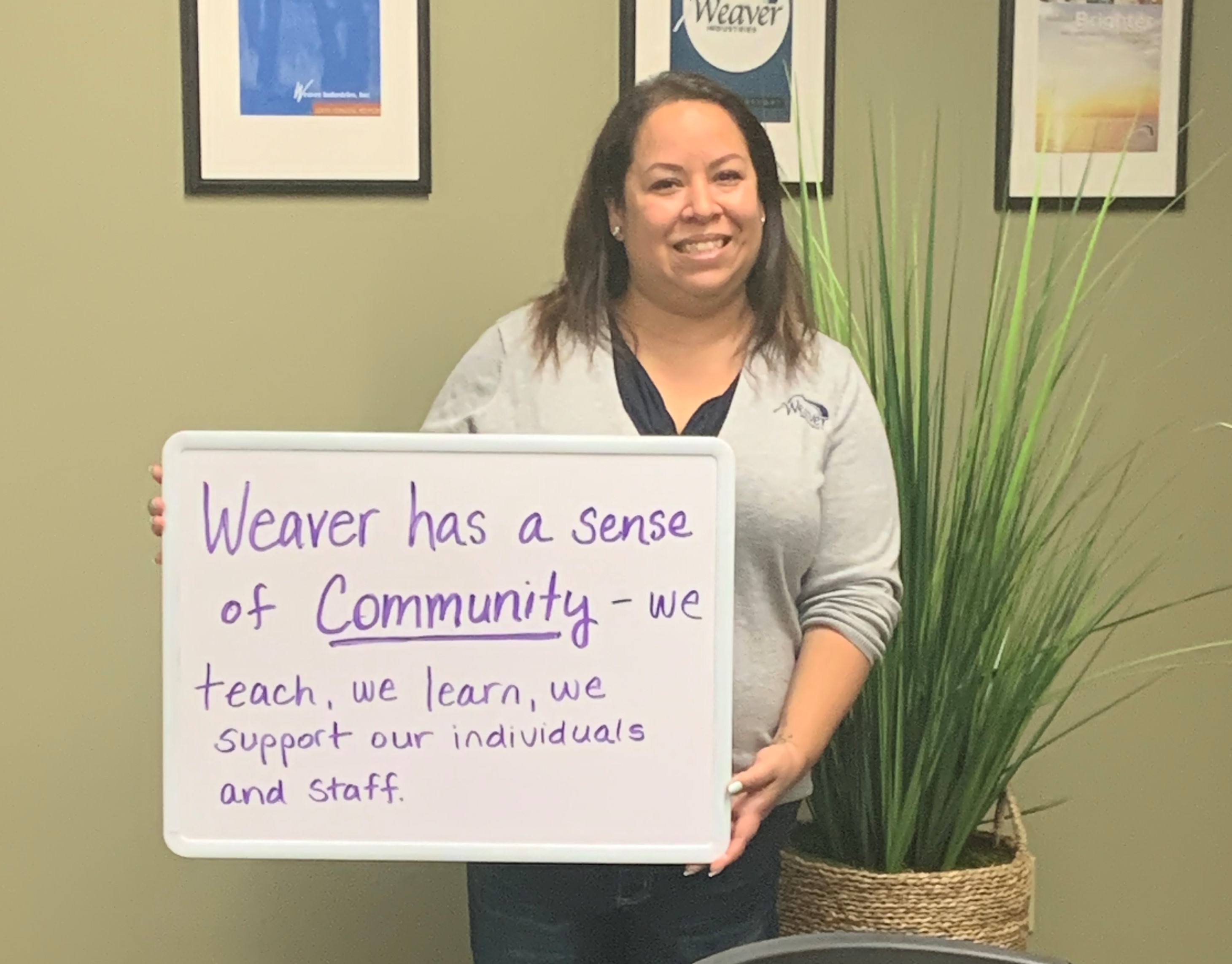 Our board members love seeing the hard work and dedication of our clients and staff. Weaver is different than others because of the entrepreneurial approach. We find ways to get individuals with developmental disabilities employment, and that means running our divisions like separate businesses. The staff appreciates the tools that are given to run their teams as a well-functioning business, while our clients appreciate having options to fund a position that best suits their skills.
Read some of the stories:
Executive Director Jeff Johnson spoke on a podcast with Apple Growth Partners about how to lead non-profits through a crisis. Jeff has a strong background in developing businesses, and he is known for his entrepreneurial mindset. Jeff commented during the podcast about how the team's passion was instrumental in getting through the lockdown. Learn more here.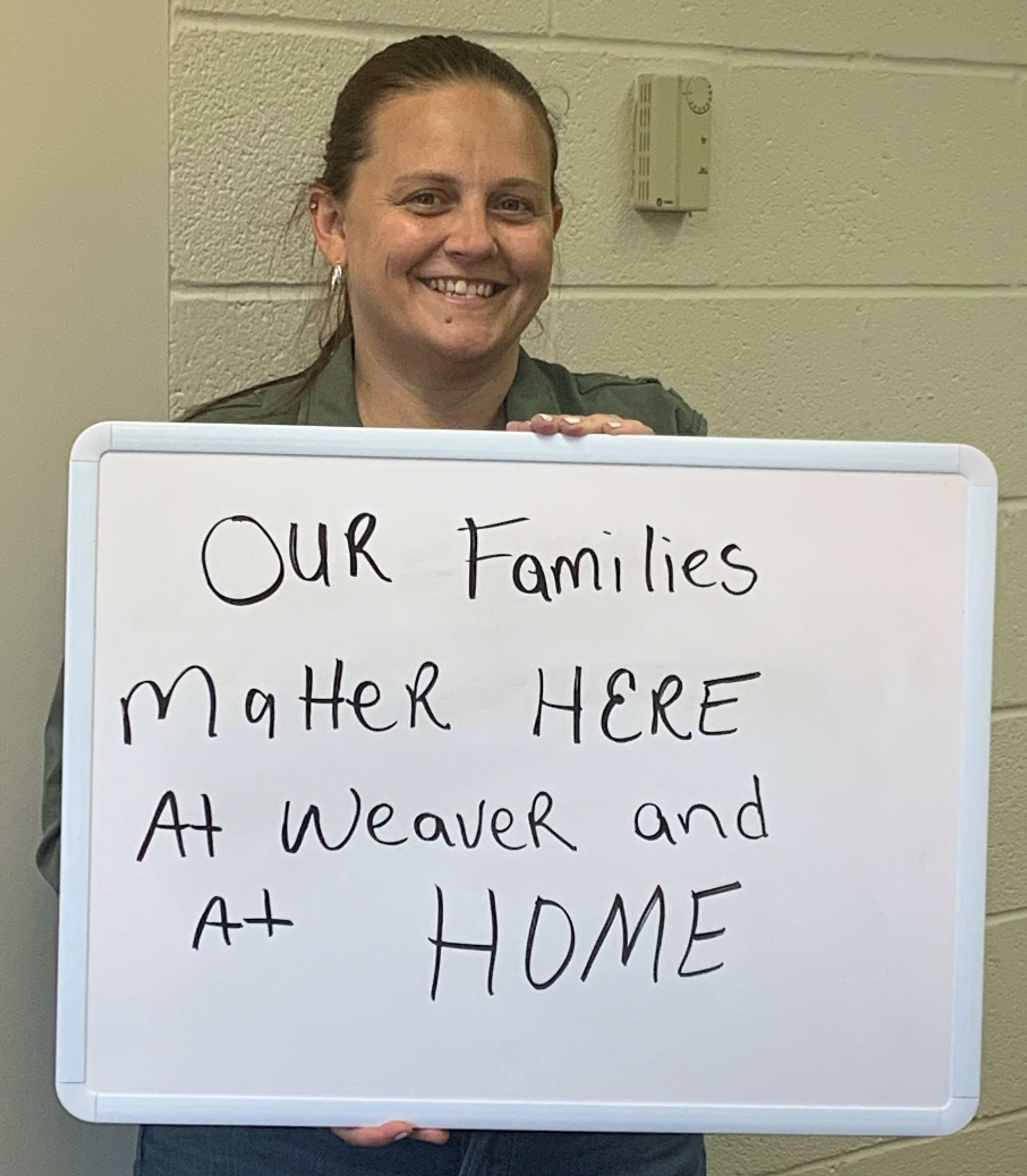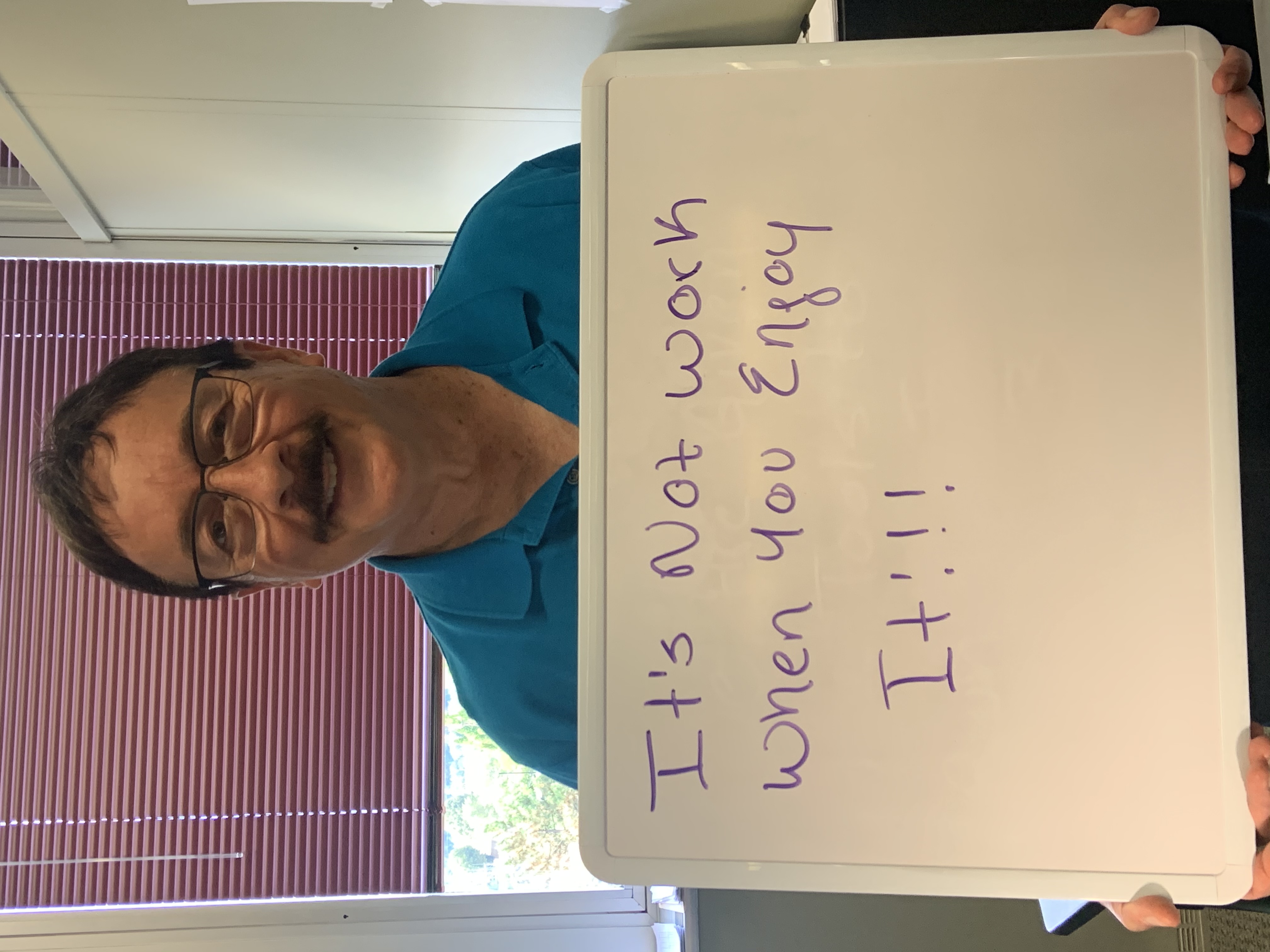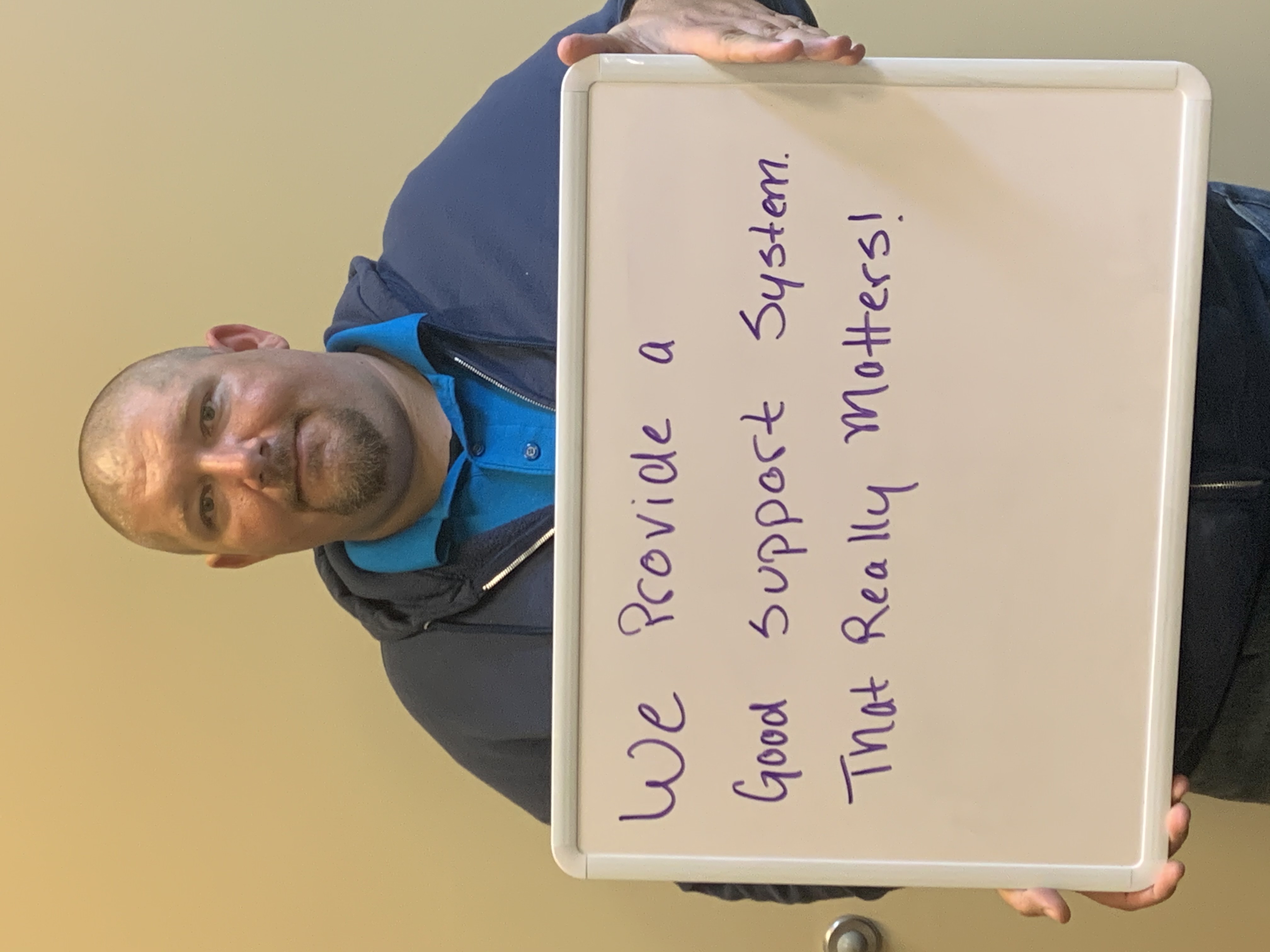 To learn more about how "It's More Than a Job," follow us on Facebook, Twitter and LinkedIn. Our staff has touching and exciting things to say about working at Weaver.
Learn more »